It's well known that workflows can provide the biggest area of ROI on a digital transformation project. This guide will provide a basic introduction to workflows and show you how effectively prepare them for automation.
This eBook will take you through:
✅ What's a workflow?
✅ Identifying and refining your cemetery's workflows – practical steps
✅ How can workflow automation benefit cemeteries?
✅ Creating and automating workflows through PlotBox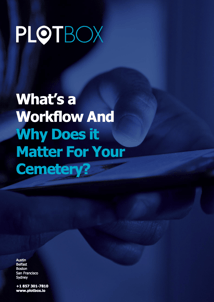 Sound interesting? Simply fill out the form to get your free copy!