Forbes have issued a stark warning that business leaders intent on digital transformation must first look at their data.
They say that neglecting the flow, quality and governance of data will inevitably negate any ROI and undermine digital transformation initiatives.
This eBook will take you through:
✅ The condition of your current records
✅ The condition of your mapping
✅ Your sales process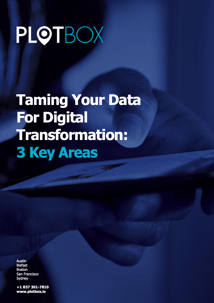 Sound interesting? Simply fill out the form to get your free copy!